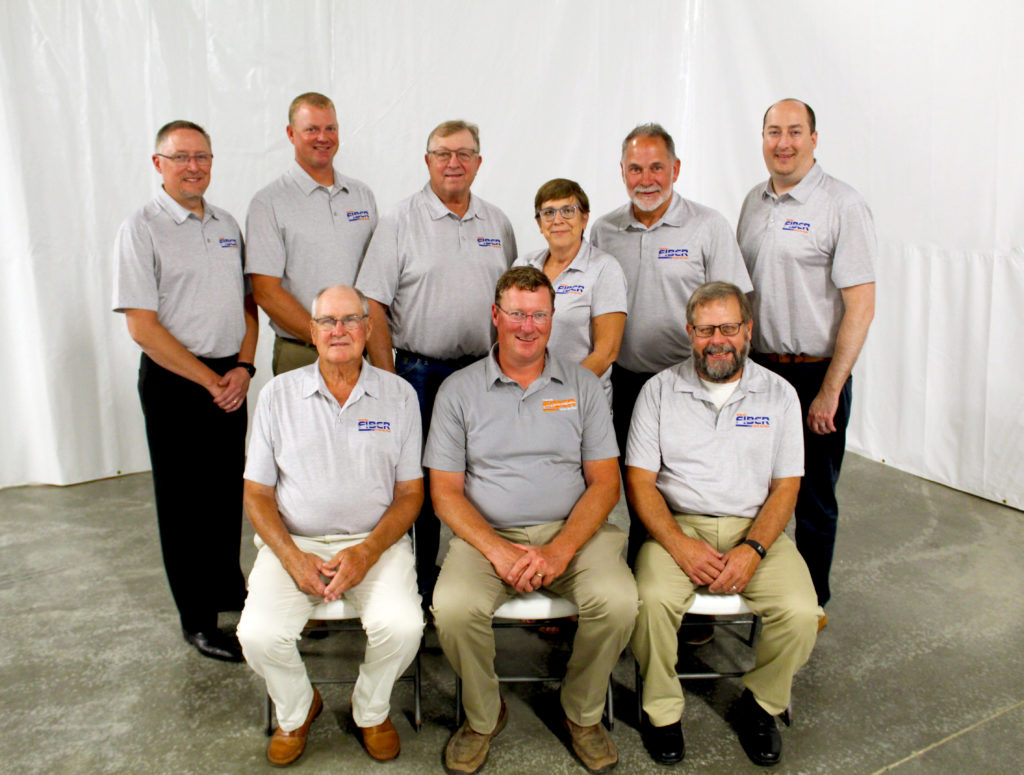 Golden, IL— Adams Telephone Co-Operative held its 70th Annual Meeting of Members on September 14, 2022, at their Cooperative headquarters in Golden. Approximately 600 people were in attendance for the evening's festivities. The night included a meal prepared by the Mendon Lions, business meeting, and drawings for cash prizes totaling $1,550. Plus, there were ten $50 bill credit drawings. Each active membership in attendance also received a $25 bill credit.
At the business meeting, members were updated about Adams' operations and re-elected Rich Denny to represent Augusta and Mindale exchanges, Robert Leenerts to represent the Golden exchange, and Scott Wray to represent Meyer and Ursa exchanges.
Jim Broemmer, CEO, shared, "At our last in-person annual meeting, we celebrated that our Cooperative had achieved 100% fiber access for all members. This is a remarkable achievement because our dependence on quality broadband service increased in the past two years beyond what we expected back in 2019. We have continued to expand our reach to serve additional communities with Fiber, focusing on more densely populated areas, and today Adams is proud to have fiber in 31 communities."
Broemmer also noted, "Today, as part of our objective, we currently serve over 3,200 Cooperative members with Fiber and over 16,000 customers in our Edge Out areas, which is what we call our service areas outside of the Cooperative. While we have expanded our service area to meet this objective, we have reached the point that our most populated Edge Out areas now have fiber. In order to continue to grow, our focus must pivot to our rural Edge Out areas."
This next phase of growth, building Edge Out Rural areas, represents a longer return on investment with fewer customers and higher expenses, especially in today's economy so all financial resources for these Edge Out rural builds must be considered. It requires additional or alternative funding sources such as federal and state grant opportunities.
Broemmer advised, "The shift and strategic pause we implemented earlier this year was part of our long-term vision, to better prepare the Cooperative to potentially take advantage of these future funding programs. While the amount of funds coming is exciting to hear, we don't believe we will see these dollars make a true impact in the state until 2025; however, we are in a good position to take advantage of this money when it does."
Members received product knowledge on the FollowMyNetwork App as well as home security cameras. They also had the chance to talk with Adams Experts about computer cleanups, laptop and desktop computers, gaming machines, and related accessories. A festive photo balloon display was available for portraits along with lots of fun family activities and games by Autumn Moon Family Farms.