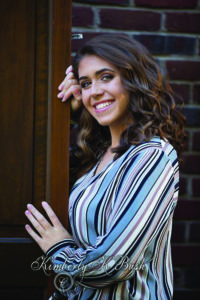 Golden, IL— Adams Telephone Co-Operative once again sponsored a college scholarship program to award a local high school senior. Through Adams' partnership with the Foundation for Rural Service (FRS), applicants have the opportunity to receive a scholarship of $500 or $2,500.
The winner of this year's scholarship is Georgia Graham of Unity High School. Graham was selected as a national recipient for the FRS scholarship, which selected only fifty-three applicants out of 1,300. Graham will receive $2,000 with a $500 match from Adams Telephone Co-Operative for the maximum award of $2,500.
Information about Adams Telephone Co-Operative's annual scholarship for 2019 will be released later this fall.