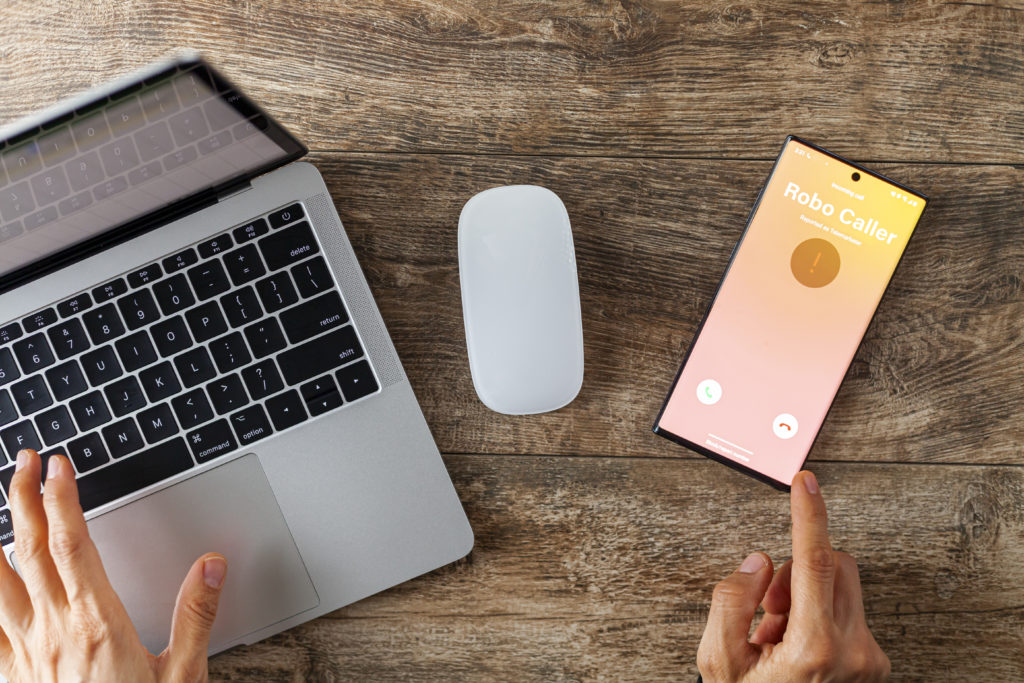 Robocall Awareness & Education
Robocalls are automated and dial multiple numbers at the same time. Unwanted robocalls can be a nuisance and often present a threat. Unfortunately, robocallers are not going away anytime soon so Adams offers resources and innovative solutions to help.
About Robocalls
Unwanted robocalls are the largest source of consumer complaints to the FCC and the FTC. Unsolicited calls to phones where the receiving party may have to pay for the call are even illegal.
Robocalls have grown into a huge problem for us all. While some of these calls are permitted – such as a candidate campaigning for office or a charity asking for a donation or an educational institution alerting parents and students to campus closures – many are not, and most are outright scams.
How do I know if a call is spam?
Use these tips to help identify a spam caller:
The caller represents a generic sounding organization or does not identify their company.
There is pressure to act now.
Calls are pre-recorded and generic, often coming from marketing agencies or unknown numbers.
Callers claim to know you but do not actually even know your name.
If the caller claims to represent a preexisting relationship and cannot cite an account number, or otherwise prove they are who they purport to be, it is a scam.
If the caller wants money, cash cards, social security numbers, credit card or bank account numbers, your mother's maiden name, etc., do not oblige. Legitimate requests for payment can be done via mail.
Protect Yourself
If you receive an unwanted phone call of any kind, including an unwanted robocall, don't try to outsmart the bad guy by intentionally giving out incorrect information. Just hang up! Do not call the number back, or call another number they give you, or press any numbers (especially links in texts) that you may be instructed to press.
Scammers using robocalling technologies can be persistent and will look for ways to get their calls past evolving blocking technologies. Sometimes calling parties try to disguise their identity by using a telephone number that they are not really entitled to use, such as the number of a government agency or a legitimate business with whom you may have a relationship, or a telephone number that looks so much like yours that you might think it is a friend or neighbor calling. Scammers often spoof phone numbers to trick you into answering or responding. Remember that government agencies will never call you to ask for personal information or money.
Utilize these consumer pointers from the FCC.gov to stop unwanted robocalls:
Do not respond to calls or texts from unknown numbers or any others that appear suspicious.
Never share your personal or financial information via email, text messages, or over the phone.
Be cautious if you're being pressured to share any information or make a payment immediately.
If a friend sends you a text with an unusual link that seems out of character, call them to make sure they weren't hacked.
Always check on a charity (for example, by calling or looking at its actual website) before donating.
Register your phone numbers at DoNotCall.gov. Although this FTC registry won't spare you from calls from scammers and thieves intent on breaking the law, it should prevent you from receiving "live" telemarketing calls, which are regulated by the federal government but are not illegal.
Adams offers customer services which can help identify a call that uses a spoofed telephone number as spam, fraud or neither, and blocks or flags the call accordingly.
Report Fraud
You can file a robocall complaint at the FCC's Consumer Complaints website by filling out an online form. You may also report suspicious activity to the FTC and Anti-phishing working group.