Our focus is computer repair and maintenance. Our clients are neighbors and friends in the community, so ask them about us! We also build entire networks for small businesses, delivering unmatched personalized service. Our work lasts and our telephone support is unbeatable.

On-Site Service
Allow us to deliver hassle-free services to your location. Our on-site services will make you wish you had used them sooner. Many repairs can be done in your home or business.
Pickup and Delivery
Sometimes the computer can't be fixed on location, so we taxi-cab that hunk of metal for you, take it to PC boarding school, and bring it back to you with a new attitude.
System Tune-Ups/Upgrades
Does your once fast computer not seem so fast anymore. After years of use, your computer may become bogged down with useless software- or it may be underpowered because it was a blue-light special. Whatever the case, we've got the tune-up needed to give your computer its horsepower back.
Virus and Spyware Removal
Around the world, unsavory individuals are trying to extort un-knowing internet users. Don't let them win! We have the tools to clean your computer and keep it secure. Many of those tools are free, so just ask!
Laptop Screen Replacement
Stop! There is no need to waste a perfectly good computer! Contrary to popular belief it is NOT more expensive to repair a screen than it is to replace the whole machine- in fact, most of the time it is less than $175.
Advanced Hardware Replacement
Our competitors charge big bucks for the more "serious" computer problems- but they aren't that "serious" if you know how to fix them correctly. For example, a screen replacement that cost nearly $300 at another local computer shop only costs $170 at Adams Experts. We know how to do the jobs they don't know how or don't want to do.
Network Infrastructure Planning
It doesn't matter if you have two computers or 20- networking helps you interconnect information in useful ways. Good networks don't come in a box; they are planned from the ground up. We can show you how to get maximum performance out of a minimal budget.
Learning On-The-Job
Even with our years of training, we are amazed at how many new things we get to learn on a daily basis. Thinking on your feet is a crucial component of tech support. We are highly adaptable and able to learn new systems quickly.
Remote Support
This is the Adams Experts Remote Support Portal.
Technology continues to drastically improve the way we work. We can utilize the internet for jobs that used to require sending a technician on-site.
This amazing tool is simple: with your permission and a high-speed internet connection, we can temporarily take control of your computer. We will be able to see your screen- answering your questions and solving your problems from the comfort of our office.
Call us to arrange a session. It's fast and easy!
By clicking below you agree to our Terms and Conditions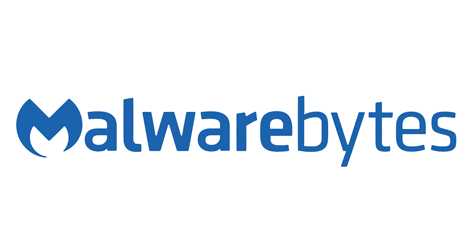 Malwarebytes is a next-generation antivirus replacement. The first of its kind for home users, Malwarebytes for Windows employs four independent technology modules—anti-malware, anti-ransomware, anti-exploit, and malicious website protection—to block and remove both known and unknown threats.
Real-time protection
Detects malware automatically, before it can infect.
Anti-exploit
Shields vulnerable systems and software from exploit attacks.
Anti-ransomware
Stops ransomware attacks before your data is held hostage.
Malicious website protection
Prevents access to and from known malicious webpages.
Anti-malware/Anti-spyware
Detects and removes malware and advanced threats.
Anti-rootkit
Removes rootkits and repairs the files they damage.
$39.95/year per device
Call 217-696-4611 to learn more.

Computers are changing so fast. Every 18 months the number of transistors in the latest CPU doubles. New computers are much faster than old computers. In other words: computers age quickly!
The reason we provide absolutely free estimates is that we always want your money to be spent on the right thing. Sometimes computers are worth repairing, and sometimes they just aren't worth the expense.
If you bring your computer to our office- we offer a free estimate for hardware repairs, unless the repair is so simple that we accidentally fix the problem in the process. For example, if you bring your laptop in because the Wifi doesn't work, and we find that the switch is turned to 'off', this does not constitute a free estimate- but we are always very fair with our prices.
We give the advice that we'd want to get, if we were standing in on the other side of the counter.
Walk-In Service


$80/hour Service

You Come to Us!
No Appointment Needed
Minimal Turn-Around Time
Less Expensive Than Service Calls

Remote Support


$80/hour Service

We Access PC Remotely
Billed in ½-hour increments
Cheapest Support Available
Requires Working Internet Connection

On-Site Service


$90/hour Service

We Come to You!
One Hour Minimum
Call For Appointment
Many Problems Fixed On-Site
No Mileage Charges

Emergency Walk-In Service


$120/hour Service

Same-Day Availability
One Hour Minimum
Same Day Response
Supersedes Other Appointments
Issue Resolution Guarantee

Emergency On-Site Service


$135/hour Service

We Come to You!
Same-Day Availability
One Hour Minimum
Same Day Response
Supersedes Other Appointments
Issue Resolution Guarantee
Contact Us or Stop In!
We have a strong belief in fair business practices as a means to build long-term relationships with customers. We would love the opportunity to show you just how we do business. Give us a call!

3555 N. 24th | Quincy, IL 62305
Phone: 217-696-4611
We've built a reputation for being reliable and competent professionals. It sounds simple, but that's our secret formula: friendly and affordable computer repair!
We are open weekdays from 8 AM-5 PM. Appointments are not necessary but calling ahead is recommended if you wish to receive expedited service.